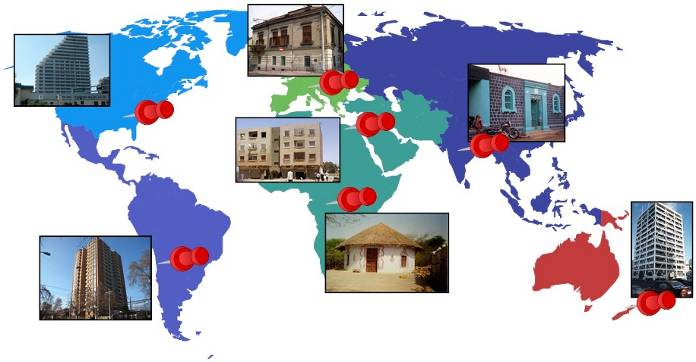 Testing and Evaluation
We are keen to test and evaluate this version of the taxonomy, in order to check its robustness and applicability on the global scale. A large-scale Evaluation & Testing exercise is scheduled for January 2013, which is going to be carried out in collaboration with the EERI/IAEE's World Housing Encyclopedia project.  Preliminary or beta-testing is now in session by a selected group of experts who are assessing the effectiveness of the E&T process. For this purpose, we have produced the  interim overview report on the GEM Building Taxonomy. This report provides background information and detailed descriptions of the structure, vision and application of the GEM Building Taxonomy. A more comprehensive report on the GEM Building Taxonomy  will be released in January 2013.
 View Online
To see the GEM Building Taxonomy online and scroll through the glossary follow this link
Review Taxonomy
While reviewing the taxonomy consider these questions:
Does the taxonomy  describe construction types that can be found around the world?
Does the taxonomy include all features relevant to the seismic performance of a building located anywhere in the world?
Is the taxonomy user-friendly?
After reviewing the Building Taxonomy please take 5-10 minutes to fill out this short survey to provide your feedback.
Continue to Step 2. Take a short survey

Go Back to Main Testing and Evaluation Page.